Bio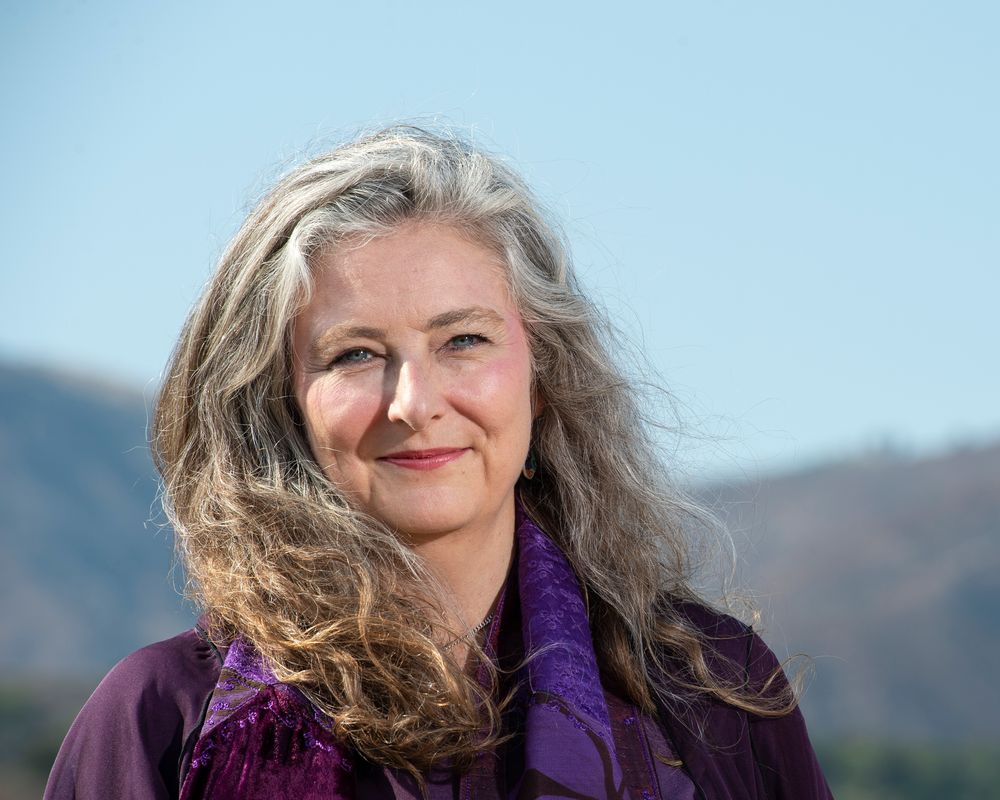 More info about Sherie and her music
Releasing her first album, My Heart Returns To Me, in 2021, singer-songwriter, Sherie Davis, has created a substantial work of uplifting, heartening, and inspiring songs that explore life's deepest questions.  Sherie is known for her soaring melodies that range from angelic high notes that dip down to satisfyingly earthy low tones.  Her flute playing supports her vocal with an other-worldly purity.  Sherie's socially conscious lyrics explore thought provoking topics such as life after death, hard life lessons, and living in our challenging world of unprecedented events.  Her music has been described simply as light-filled folk rock for a hardened world.   In addition to her own vocals, rhythm guitar, and flute, Sherie brought together a lineup of talented musicians including Jesse Rhodes, multi-instrumentalist, recording engineer, and co-producer, Mark Alciati, mandolin and lead guitar player, and many other talented musicians and friends.   The combined efforts of these skillful musicians have created a sound that has landed the album  at #13 on the FAI Folk Chart for folk radio and Sherie, as an artist,  at #21 on the same chart for January 2023.
Sherie grew up just outside of Boston, Massachusetts where her musical influences were the Indigo Girls, Sheryl Crow, Patty Griffin, James Taylor, Martin Sexton, and Bonnie Raitt.  The result is that her album is a mix of folk rock, heartfelt soul searching lyrics, and a touch of the cosmic with flute and marktree chimes.  Sherie started taking guitar lessons at the early age of 10 and was encouraged to play guitar right handed even though she's a lefty because, "you want to be able to borrow other people's guitars."  They were right.  Sherie also took many years of 'boring' flute lessons as a kid. 
Sherie Davis resides in Santa Barbara, California and performs locally on the Central Coast of California at wineries, art galleries, and other venues.  She has performed as a duo with her husband, Mark, and with the band, Sister Velvet, an all women band.  She participates regularly in songwriting workshops, classes, and retreats to continuously perfect her songwriting craft including Susan Reeve's CA Songwriting Camp, Michael McNevin's Pacific Songwriting Camp, Brett Perkins' Listening Room Songwriting Retreat, and Craig Carothers' songwriting classes, and Sherie is a member of Women of Song, a songwriting group of 8 women songwriters that has been meeting every month for the past 8 years.  Sherie is currently working on a lot of new songs because it's just so satisfying and fun!  Finally, Sherie recently released lyric videos ranging from powerful to funny with the help of a wide assortment of talented graphic artists for every song on the album, and they can all be found on Youtube.  Sherie's music is on her website, sheriedavismusic.com, Facebook, and all the streaming platforms.